Leigh Hetherington
Bridal Wear & Couturier
A range of bespoke services are available.
• Bespoke Wedding Dresses
• Bespoke Occasion Wear
• Bespoke Evening Wear
• Bespoke Accessories
• Bespoke Cravats and Ties
Dresses are made to measure enabling the client to choose from our collection of wedding dresses or create a bespoke dress specifically for herself with our couture service. From start to finish we spend time with the client, working through designs, fabrics and detailing. Bespoke evening dresses and occasion wear can also be designed and created for clients.
When a design is chosen, the client will be measured to enable us to create a paper pattern. This pattern will then be used to make a toile. The toile is a cotton mock up of the dress and will be used to check how well the dress fits. When the toile has been fitted and both ourselves and the client are satisfied with both the fit and design, the dress will then be cut in the chosen fabrics.
The client will need approximately two further fittings in the chosen fabrics. Dresses are worked upon for up to two weeks before the clients event.
To discuss having a dress designed and created just for you please contact us.
Leigh Hetherington Bridal Wear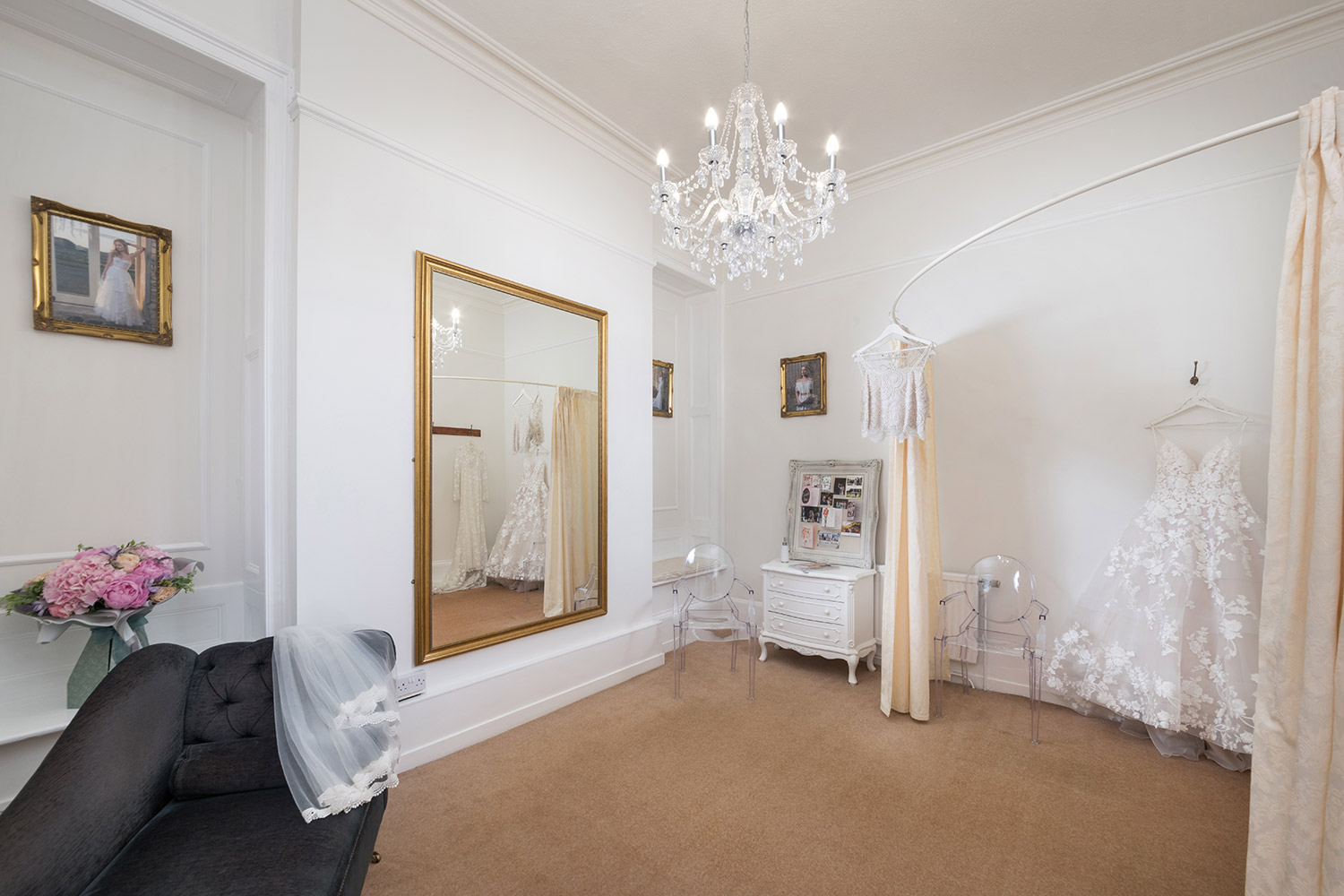 Bridal Wear Fitting Room